I graduated PT school from a program in San Diego – and never wanted to leave!  While some people were looking forward to graduation day, my best friends and I were sad to be finished.  All three of us wanted to stay on the west coast.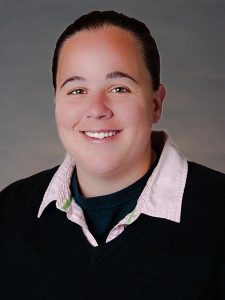 As graduation day drew nearer, we realized we would not be able to stay in San Diego unless we sacrificed what we were looking for in a job.  We all wanted to work in outpatient orthopedics. Additionally, I was extremely interested in pursuing residency training after graduation.  Given my goals, my options to remain in San Diego were non-existent.
Luckily, I found BenchMark through a friend! I was given an offer to be a PT and go through residency training to prepare to become a Board Certified Orthopedic Clinical Specialist (OCS).  The offer sounded great – it was just an offer on the east coast, rather than on the west coast.  Should I take it?  Should I stay in San Diego and work a job I was less passionate about in the home health or acute care setting?
Well, if you are reading this, then you probably know that I picked BenchMark!  Once I made my decision, I have never looked back!  I have been with BenchMark since I graduated and am so happy with the decision that I made.  Not only was I able to complete residency training and pass my OCS, but I was also able to complete fellowship training and become a Fellow of the American Academy of Orthopedic Manual Physical Therapists (FAAOMPT).
While pursuing advancements in my clinical skills, I have also been able to lead in day-to-day operations in both established and new markets.  I started as a Clinic Director outside of Atlanta, GA and was able to help grow an established clinic and manage a large staff of clinicians and office personnel.
Then, I wanted to take the next step in leadership. So I opened a new BenchMark clinic in Bluffton, SC. At the time, I was the only BenchMark clinic within a 2 hour radius. I was able to help grow our coastal SC and GA market to be a recognizable and trusted brand among our referral sources and communities.
All the while, my desire to be on the west coast had never changed. In the past year I moved to the Pacific Northwest to partner in a new location in metro Portland, OR. I am currently helping to build our presence in the Pacific Northwest as the regional provider of choice.
BenchMark has afforded me the opportunity to pursue my clinical and leadership goals.  I have found a family in the BenchMark team where I feel valued as an employee and leader in the company.  I am a true believer in our company's mission, vision and values; I feel as though everyone in the company lives and breathes them on a daily basis.  We provide excellent care to our communities.
I am beyond thankful to have found a home so early in my career.  My two best friends from PT school are both on their 4th jobs since graduation and I am still with my initial employer.  I never plan on leaving!
JJ Junkin, PT, DPT, is the Clinic Director for BenchMark Physical Therapy in Oregon City, OR. JJ has taken on an eclectic style for her treatment approach in order to treat the patient as an individual and match the treatment style with the patient's preferences and best available evidence.